Name:               Terry Alan Crews
Nick Name:     Big Black Bird
DOB:                  July 30, 1968
Height:             6'2'' (1.89 m)
Weight:            245 lbs
He's 46 years old, he's funny, and he still is in an awe- inspiring muscular shape. You know Terry Crews and you have seen him in movies and television shows, where he puts out his best side at times making us laugh and always astounding us with his action packed side. Terry Crews' made his debut into Hollywood in the year 2000 with the movie, "The 6th Day" and today he is a distinguished American actor with a number of movies to his glory.
However, you should know that before movies he had pursued his career with the National Football League (NFL) where he retired from in the year 1997. Crews has earned the title of being the fittest man in Hollywood because of his physique, which I would say is a result of all the workouts he put into playing with the NFL. Let's have a look at how the star manages to stay fit everyday.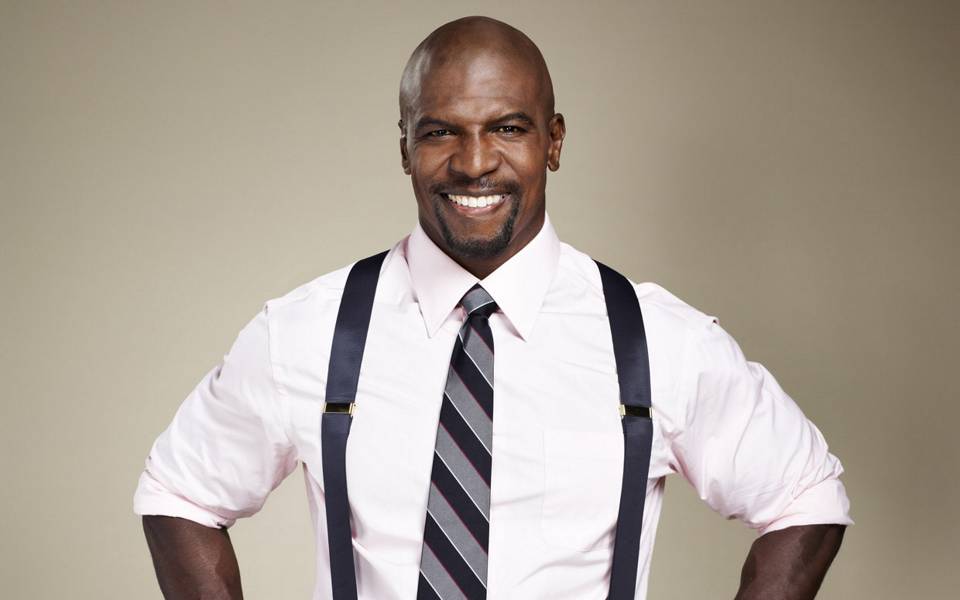 Terry Crews Workout Routine

Terry Crews diet
Terry Crews is known to include everything into his diet. His weakness- sugar. Crews is addicted to sugar and he just has to fight the urge to consume anything that's sweet. However, as we said, Crews does not exterminate anything from his diet as he feels it would be too extreme.
So, he chalks out a plan of what he would eat for the day and also keeps one day when he can cheat on his diet- his cheat meal day. Crews jots down everything that he eats twice a year for 30 days which gives him a really good view of what he has been eating. He believes a healthy diet is all about the balance in it.
Here is a sneak into Crews' healthy diet snack for a busy day:
Breakfast:                  Apple & Vitamins
Snack:                        Protein Shake, Yogurt, & Granola
Lunch:                        Chicken Salad
Snack :                       Protein Shake
Dinner:                       Chicken Breast
So, that's Terry Crew for us all. Dynamic, funny, and determined. That, is someone I would like to learn being fit from.