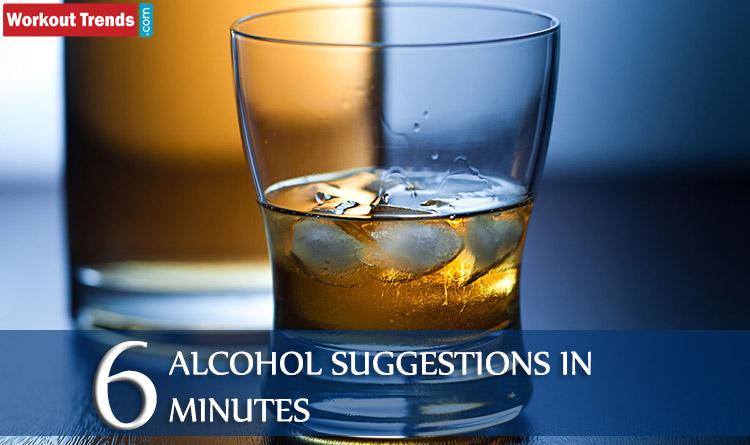 There are many things about alcohol, it won't tell you. I have always personified alcohol as a pretty lady inculcating sophistication and a swelled up pride for being able to get universal attention anytime. This was one of the primary reasons why I started drinking. For I thought after gulping in a drink or two, I'd turn smarter, funnier and a better dancer. But after seeing myself in the last night's video, I think we both need to talk.
Well that's the grudge most of us have from alcohol. After all, its so embarrassing!
But did anyone know that alcohol could be ingested in a lot more sophisticated way?
Have you ever thought you could incorporate hard drinks in your cooking ingredients?
Well I'm sure not many would have known that. So scroll down your eyes and scan through the 6 alcohol suggestions, that tell you how to drink alcohol to savor its benefits.
1. Red replacement
If you want the taste of red wine in your cooking but don't want to use alcohol, opt for grape juice, beef stock or water mixed with balsamic vinegar instead.
2. Beer with your meal
Instead of wine with your meal, how about a glass of beer? Drinking a small amount of beer with dinner helps boosting the body's levels of vitamin B6 [1] by 30%.
3. Take care of your heart
Many studies suggest light to moderate drinking discourages heart disease [2]. but this may not be true for men who already have it. Light drinking (less than half of the recommended maximum on an ongoing basis) was shown to cut the odds of drinking in men who did not have heart disease, but didn't show benefits in those who did.
4. Don't lose the bubbles
Instead of champagne in dessert recipes try sparkling grape juice instead, which has no alcohol and fewer calories than its more expensive relative. Or, for a stronger taste, ginger ale works well.
5. Reduce the spirit
Next time a recipe calls for brandy, think about ways to reduce the alcohol in your food by using apple, white grape, Peach or pear juice instead, or mixing half and half. You'll get the full, fruity taste without as many calories.
6. Say bye-bye to beer
Instead of using beer to make a gravy for casseroles and stews, use beef or chicken stock. Stock will add flavor without boosting the calories as much as beer. For a kick, add a dash of  Worcestershire sauce.
So that was it. Nothing more, nothing less. Try out this advice and tell us in the comments if you still need to talk to alcohol.
Also Read:
3. Which is better – Wine or Beer?
References:

[1] Romeo J, Díaz L, González-Gross M, Wärnberg J, Marcos A. [Contribution to the intake of macro and micro nutrients exerted by moderate beer consumption]. PubMed PMID: 

16562818

.^Back to Top^

[2] Agarwal DP, Srivastava LM. Does moderate alcohol intake protect against coronary heart disease? PubMed PMID: 

11428485

^Back to Top^