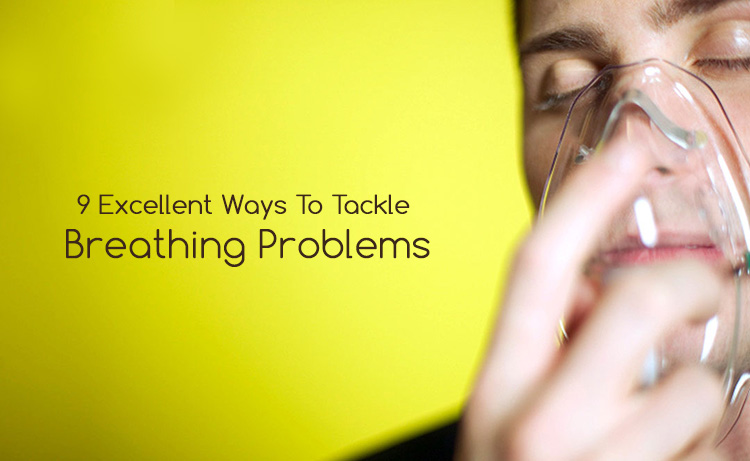 We breathe to live, but what if breathing itself becomes the a hurdle to your living? If there is a problem, then there also exists a solution that solves the purpose. There are lots of breathing exercises as well as better breathing techniques which can not only improve your breathing skill but also help you better regulate your breathing problems. Here are the 9 excellent ways to tackle breathing problems effectively and improve your breathing.
TALK THE TALK
A good way to keep your breathing calm and regular is to have a conversation with someone or to read out loud. Speech naturally regulates breathing, thus putting a stop to the short and shallow breaths that can lead to problems.
BREATHE NATURALLY
More than a fifth of all adults with asthma have some sensitivity to aspirin[1], and many also have problems with other painkiller such as ibuprofen. Be careful of what you take if you have breathing problems.
TAKE A DEEP BREATH
Taking a few deep breaths really does help you stay calm and in control, by stopping the release of the stress hormones adrenaline and cortisol into the blood.
STRIKE A POSE
Yoga has been shown to help breathing problems and asthma by reducing tension in the breathing muscles and expanding the ribs to allow more air inside the lungs. Aim for three sessions a week to reap the health rewards.
DON'T SAY LOW, SAY NO
Studies reveal that the risk of contracting lung cancer is no different in people who smoke medium-tar cigarettes, low-tar cigarettes or very low-tar cigarettes[2], so instead of opting for low-tar version of your favorite brand, experts recommend that giving up smoking entirely is the only way to protect your lungs.
VITALIZE LUNGS WITH VITAMINS
A lack of vitamins C and E, beta-carotene and selenium (found in lentils, avocados and Brazil nuts) in the diet can harm the lungs so much that it's the equivalent of smoking a pack of 20 cigarettes a day for ten years.
EAT ONION TO PREVENT CANCER
Eating lots of onion, apple and yellow grapefruit regular could help protect your body against developing lung cancer by destroying squamous cell carcinoma, which is a specific type of the disease. Combine cooked onion with raw apple and grapefruit for the most potent anticancer effect.
BREATHE EASY WITH BUTEYKO
The Buteyko technique – a method of breathing correction and concentration – has been found to reduce and cure asthma in even serious cases. Ask your doctor for advice.
POOL YOUR RESOURCES
Swimming is the No. 1 activity for healthy lungs because they're forced to work to their optimal potential as you exercise and restrict breathing. But you've got to put your head underwater to benefit.
Did you enjoy reading this article? Share your feedback in the comments below.
References:

[1] Morwood K, Gillis D, Smith W, Kette F. Aspirin-sensitive asthma. Intern Med J. 2005 Apr;35(4):240-6. PMID: 15836503.

[2] Wilcox HB, Schoenberg JB, Mason TJ, Bill JS, Stemhagen A. 

Smoking and lung cancer: risk as a function of cigarette tar content

.Prev Med. 1988 May;17(3):263-72.