I believe your mind is afloat with happy and cheerful thoughts since the last time we met on this edition.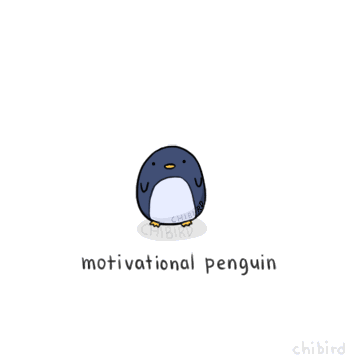 Of course, its possible that some of you might have had your usual share of hiccups in the past few days, which is why we bring you this week, a collection of posts which will put an end to those occasional mental brakes on your way to happiness and success.
Motivation is more than just a word. Its filled with a lot more power than probably you and me could ever imagine. One moment you are at the top of your game, and a sudden lack of motivation or an experience with rejection, can pull us right down to the bottom of the pit.
That's where the magic of staying motivated comes in.
So, let's share bits and pieces of motivation with these amazing posts and few quotes that will guide us on our way.
Who Failed At First, Are The Faces You Idolize Now
Failure is the condiment that gives success its flavor -Truman Capote
23 Incredibly Successful People Who Failed At First
The feeling of rejection or failure is often quoted by many as one of the major obstacles to success. They say if you don't mind it, it doesn't matter.
When I read this post, I realized I am still in the nascent stage to success, by which I mean many rejections and occasional fall outs that I have had so far. The only key is to keep going.
Go through the post and you'll come across many famous faces (your success icons make it to the list too!) who had major fall outs, not once but repeatedly, but then, apparently, they make it to the top list of successful people today.
The Classic Brooklyn Tale
The ones who are crazy enough to think they can change the world, are the ones that do.
The Biggest Motivator- The Story Of The Brooklyn Bridge
This is one of the best real examples I can offer you guys  over the internet on motivation. The classic Brooklyn Bridge tale clearly can inspire every one of you to believe in yourself no matter what come may and never bow down to destiny.
Those of you who already know about the story, browse in for the details. Give a recount to your friends, it's a tale to tell always!
Motivational Reads To Believe In Yourself
Whenever you read a good book, somewhere in the world a door opens to allow in more light. –Vera Nazarian
Sometimes the greatest guides to motivation and success are hidden in small squared treasures called books. Fortunately, successful minds love to share their stories with us.
So, the next time you feel low, stop doing what you're doing and find out some time to relax yourself through a good motivational read.
Huffington Post provides an awesome list of must inspirational reads by great authors like Napolean Hill and Shel Silverstein to fill your book shelf.
How To Dodge The Garfield Attack
How To Feel Motivated When You're Feeling Slack
"All I do is eat and sleep. Eat and sleep. Eat and sleep. There must be more to a cat's life than that. But I hope not." 
Well, that's how life is for dear Garfield. If you ask him, what's with this lazy attitude, he'll proudly claim himself to be the master of energy conservation.
Well, as much as we all love him, none of us can afford to follow his casual lifestyle.  However, we too may fall prey to the Garfield attitude occasionally.
In fact, I had just begun to feel listless today when I stumbled upon this article, which totally cheered me up for all the right reasons.
Choose Your Suffering To Know The Price
"Two roads diverged in a wood, and I—I took the one less traveled by, And that has made all the difference." –Robert Frost
The initial discomfort, or the idea of stepping into an uncharted territory often overwhelms us. But, those are the true stepping stones to a healthy and rich life. Agree?
Then, you will also agree with what this 3 minute cartoon video is trying to tell you.
You are the architect of your life, so design it to the best of your ability.
 "You can never cross the ocean until you have the courage to lose sight of the shore." –Christopher Columbus
So, stay motivated so as you never cease to live.