Hydrotherapy,initially called hydropathy is a part of naturopathy, physiotherapy, and occupational therapy. It is also called so because it involves
usage of water to relieve and treat the patient of pain
.
The term hydrotherapy embraces a wide range of the therapeutic methods which benefits from the physical properties of water, such as to be able to revitalize blood circulation to treat symptoms of certain diseases.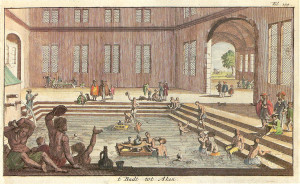 Now you must be wondering why I'm talking about hydrotherapy. Well, I am surely not going to tell you how hydrotherapy is done or give you a demonstration and benefits of hydrotherapy exercises.
So, what am I talking about today then? Well I was just pondering about the hydrotherapy treatments of the present day which uses water jets, underwater massage and mineral baths, whirlpool bath, hot Roman bath, hot tubs, Jacuzzis, cold plunge and mineral baths.
The reason why I was thinking about all these methods of hydrotherapy is because the market is about to see the launch of another invention, "The Swimitation" by Heidi Rajamäe-Parik, Head of Product Development, Swimitation.
What is Swimitation?
Swimitation comes from the coalition of two words "Swim" and "Imitate" and the entire concept is based upon the imitation of swimming and getting your much needed exercise after a tiring day.
The idea of Swimitation hit Heidi during the fall of 2008, because alike us, she was tired of feeling drained out mentally and physically after her work hours.A regular office worker like us, Heidi felt a lot of pressure on her eyes and back due to the coerced position of sitting behind the computer, especially when she worked overtime.
After work Heidi preferred to enjoy silence and privacy rather than going to a gym or to swim in public pool. and if she did have to work out then she would have liked to do so with her eyes shut. This reminded her of her chilhood when she was carefree and also of the snow angels or sand angels that she made as a little girl.
Thus, came the idea of a Water Angel to Heidi, which led her to come up with the invention of the Swimitatation which institutes a new recreational kind of water sport, which will allow people, who are unable to swim for many reasons, the chance to train in privacy and water which is free of chemicals.
About Swimitation
The Swimitation is environment friendly and it consumes minimal amount of water for doing the intended exercises in it. The look resembles a Jacuzzi but it is large enough to accomodate 9 foot tall person in it. The low height of the bath makes it convenient for even children to use it.
It is a strong alternative or complement for Jacuzzis and floating systems currently used. Here are a few specifications of the bath.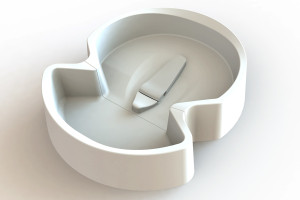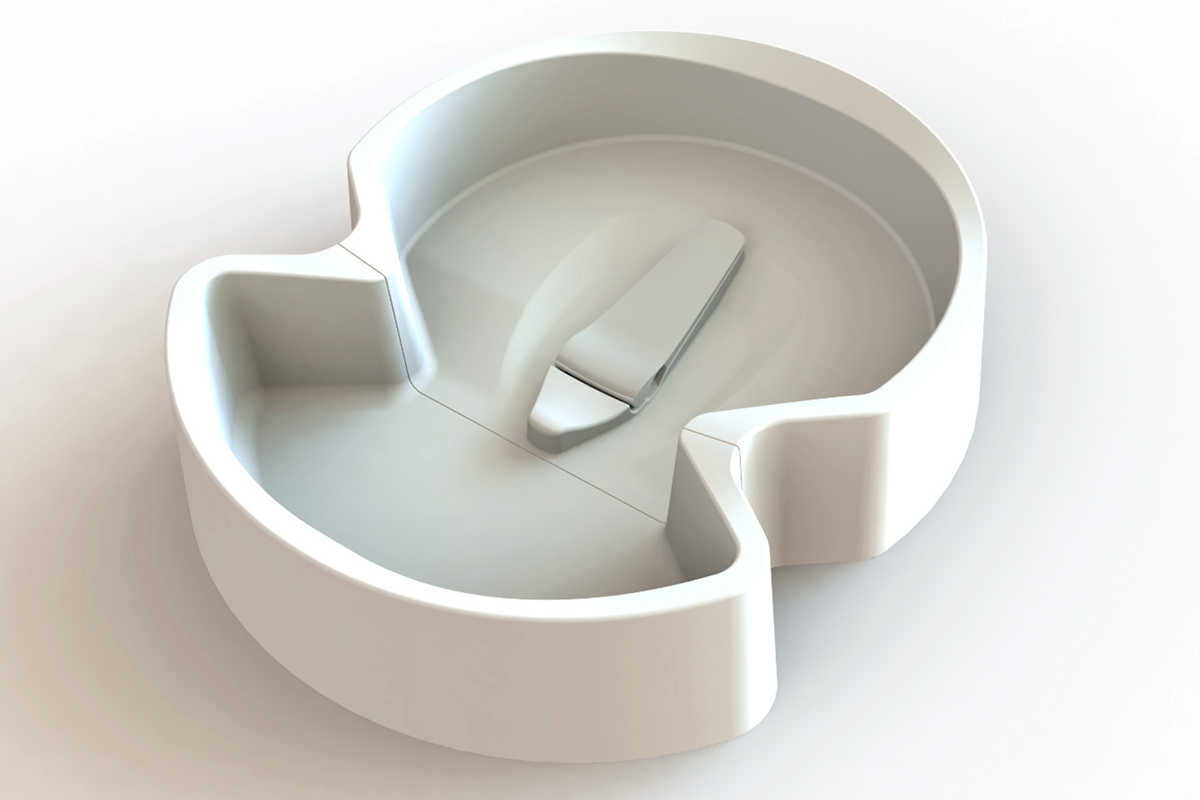 Length: 3,16 m (9,8 ft)
Width: 2,47 m (6,6 ft)
Height: 61 cm (24 inches)
Desired water level: 23-33 cm (9-12 inches)
Water consumption: appr. 1,5 m3 (400 US gal.)
Targeted Market: Luxurious water parks, spas, medical centres, and private homes
All the electric aplliances of this bath has CE-markings.
The bath has well designed and fabricated by experienced professionals and all the connections are well designed and safe. The integrated training chair carefully follows the shape of body and helps in keeping the back in a perfectly reclined position. The design of this bath allows the free movement of the user's legs and hands without any obstacles.
Who can use the Swimitation Bath
1) People with a busy lifestyle but want to stay fit.
2) People diagnosed with heart disease, rheumatism, or other sensitive health issues for whom light exercises would do good.
3) For people who are overweight or who have joint problems and are unable to jog or run as exercise.
4) The bath is safe for use by people who are physically or mentally disabled and also an easy option for exercising.
5) Athletes too can use this bath for relaxation of muscles after long hours of exercises.
Pros and Cons
The Pros
The Swimitation bath offers relaxation and training in private environment.
The bath is intentionally to allow a person to float in water without the need to hold on something for support and free movement of legs and hands without anything to obstruct you.
The free floating actions of this bath helps to calm people's nerves,tone their muscles, and also diffuse the tension in the muscles. Swimitation has developed certain exercises which guarantee the training of the most important muscles in the body.The bath's ergonomic training bench follows a person's body shape and ensures maximum comfort for carrying out the exercises.
The water used in Swimitation is always clean, clear, and chemical free thus keeping your skin irritation as the bath uses an external cleaning system. The Swimitation bath's operating cost is much more affordable than other competing spa and rehabilitation products.
Due to a carefully optimized bottom surface, the bath requires less water and the maximum level of water needed is only 35 cms at the deepest point.
The Cons
Though the Swimitation mainly targets luxurious spas and water parks, and also promotes its usage in the privacy of our homes to receive the much required relaxation and exercise to stay fit and healthy, the size of the bath would not fit evey home.
The exercises that are suggested alongwith the Swimination are too limited and are more of recreational rather than workouts.
Not everyone, who might want to place the bath in their private homes would be able to afford the Swimination which is priced at an amount of $17,000 approximately.