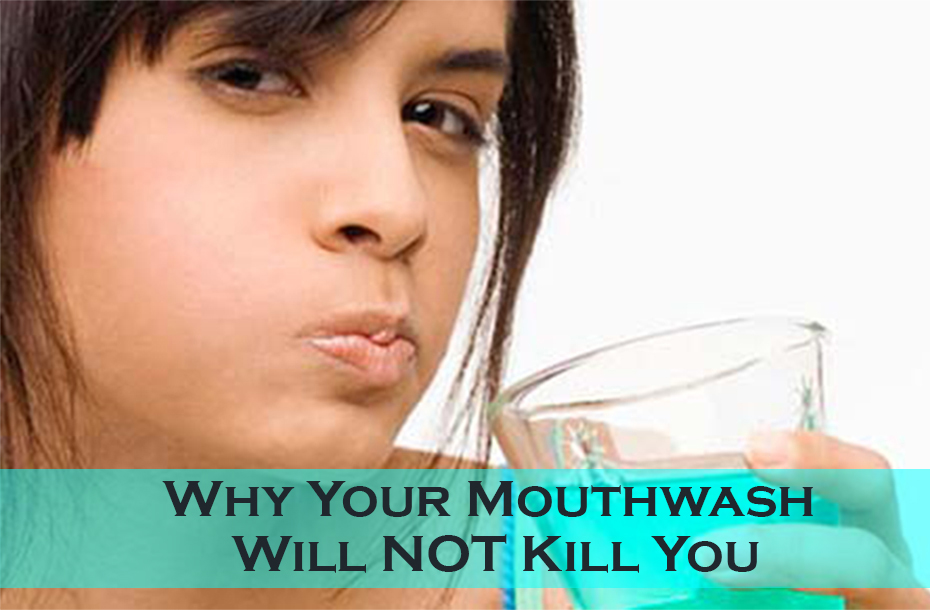 So, there is this study on mouthwashes and risk of heart attacks and stroke making rounds on every tabloid, condemning their use, which certainly gave me a mini heart-attack when I first read it. And why not? I use it every day to keep my gums bact- and plaque free. I wondered if something as harmless as this blue solution, could actually punch my heart hard. So, I decided to give a good look to this study by Queen Mary University of London and, this is what I found.
The horrifying study
A group of 19 healthy adults who were not using mouthwash (Corsodyl) earlier, were made to rinse mouth with it for 2 weeks. During that time, their blood pressures were continuously monitored for any fluctuations. And it was found, that their BP rose within hours by 2-3.5 units (mmHg).
Now, in another independent study conducted few years back, it was found that, with every 2 point increase in blood pressure, the risk of heart attack is elevates by 7% and stroke by 10%.
This Corsodyl is an antiseptic that kills bacteria which are helpful in conversion of nitrate (bad guys) to nitrite (good soldiers) in mouth. Nitrite causes vaso-dilation, which means presence of nitrite helps heart in circulating blood better.
What does it imply?
Along with bad bacteria, good ones that help blood vessels are killed too. (Collateral damage, I believe) So, no bacteria, means no nitrite, implies constricted blood vessels and oops! Elevated blood pressure. In short, you are at a greater risk of dying from heart attack and stroke, if you take your oral hygiene seriously.
So, does that render mouthwash as a potential threat?
Yes, not really though. I'll explain it later.
Now, what are the benefits of using mouthwash?
Best oral antiseptic,
Protection from plaque,
Cleansing of areas unreachable by brush or floss, and
Freedom from bad breath, gingivitis and other gum problems.
Why I feel study is incomplete
No control group and no placebo mouthwash used, so we don't know how non-usage people will react or even regular users (because, as we know, our body does get adapted to certain things)
Intervention group included only 19 healthy young individuals who do not use mouthwash on a regular basis (Wow! Couldn't they find a smaller group than that?!)
Study was carried out only for 2 weeks (Yes! Let's do a quick BP check and freak the world out!)
They linked results of their study with one conducted independently years back and, this in no way convicts harmless mouthwashes.
The regular-use mouthwash contains 0.06% of Chlorhexidine which are clinically found fit for it.
And finally, the mouthwash tested in this study contained 0.2-2% Chlorhexidine, which you'll never find in supermarket, as it always has to be prescribed medically by your dentist for 'short-term' usage.
My view: The study targets only a specific 'medical' use mouthwashes and does not apply to regular use brands. So, it does not imply that mouthwash will definitely kill you, or is for sure going to increase chances of a possible heart attack, but the study isn't completely void even. In my opinion, the only thing definite here is a huge room for further focused research. And with that, I suggest you continue sterilizing your oral cavity with mouthwash. And honoring this tiny research, I'm sure you can rinse in a little moderation and stay alert while purchasing a new pack for its prescribed fit-for-use levels.
With that, I checked the one I use, Listerine, and fortunately its 100% safe. Yay!