Victoria's Secret's angel, Australian beauty, Miranda Kerr has always believed in respecting her body and leading a healthy and fit lifestyle even after her son, Flynn Christopher Bloom was born in 2011.
| | |
| --- | --- |
| Name: | Miranda May Kerr |
| Nick Name: | Randa, Randamay, Skippy, Miranda May Kerr, Bloom |
| Date of Birth: | April 20, 1983 |
| Height | 5′ 9″ (1.79 m) |
| Weight | 115 lbs |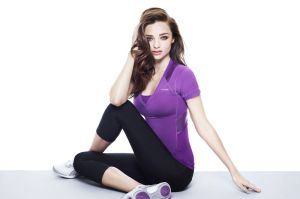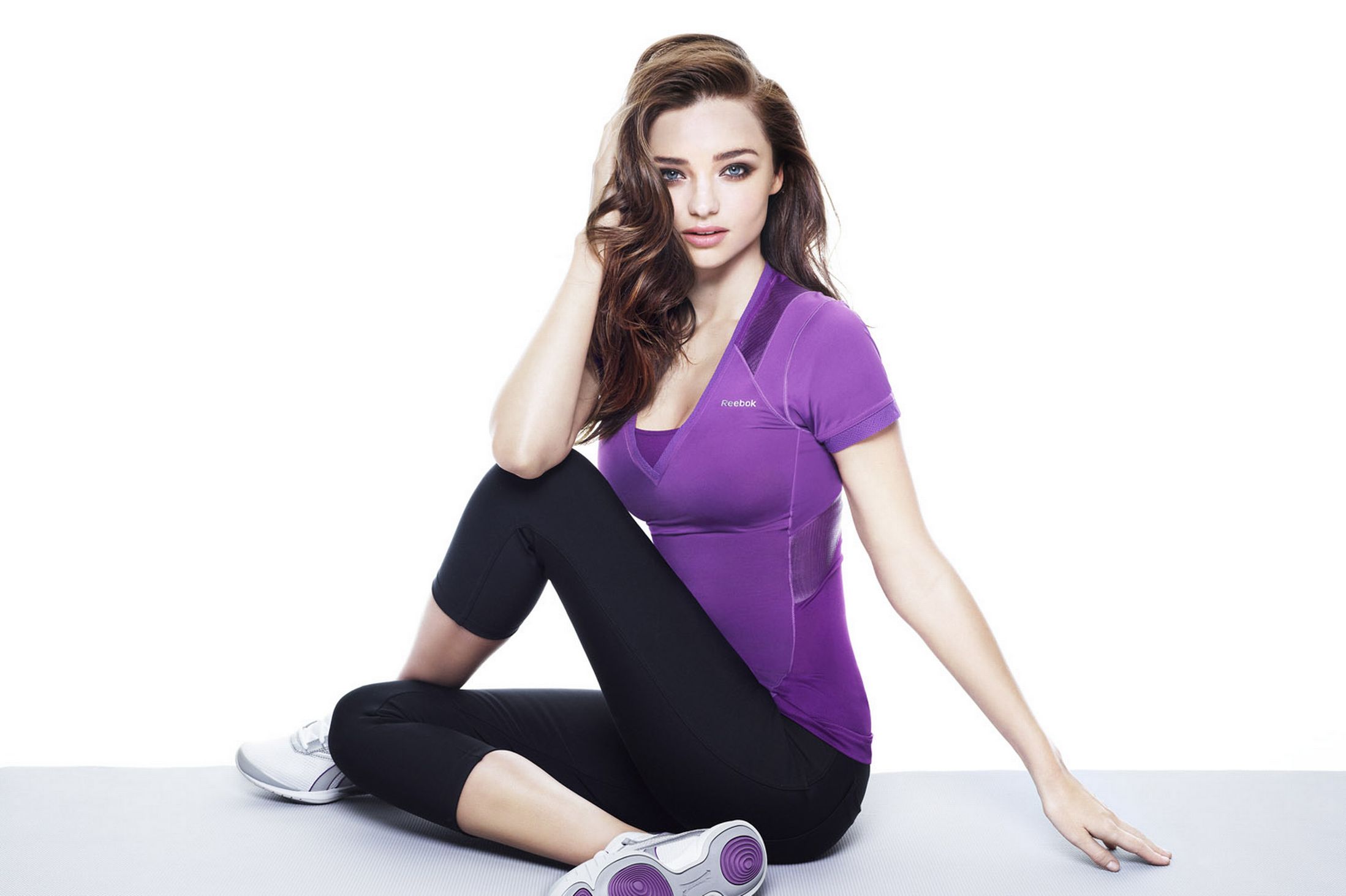 Kerr has been ranked as the world's No. 2 highest-paid models in Forbes 2013 list. This beautiful lady was also named as the face of Austrian crystal house Swarovski for their fall 2013 campaign as well as for starring in a social shopping website "ShopStyle's" first national campaign.
In Celebrity photographer, Russell James words, he states
"The US has fallen in love with her. We love her because she has the most incredible girl-next-door look and she's also insanely beautiful. It means women are not intimidated by her looks and guys think they might be able to talk to her. It's a fantastic combination … people want to be around her; she's fun on a shoot … and she's not stupid, which can be a very annoying trait among some models."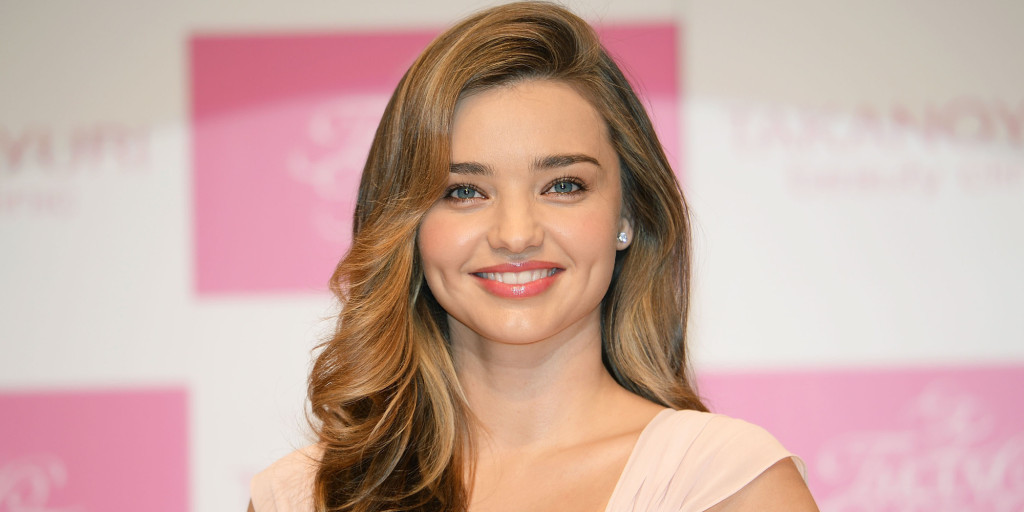 Miranda Kerr Workout
Miranda Kerr's everyday workouts mainly consists of Pilates, yoga, and ballet and even though she has a pretty busy lifestyle, Miranda never allows it to interfere with her healthy lifestyle. Miranda has been advised of ballet moves which can carry out easily at home by her ballet trainer, Andie Hecker of Ballet Bodies.
The ballet moves do not need any expertise in the field and are so easy and convenient that all that are required are some weights as less as 2 pounds and a barre which is a horizontal rod of waist height for balancing the body weight.
Here are some body part targeted workouts that this angel from Victoria's Secret performs everyday.
Miranda Kerr Diet Plan
Miranda Kerr takes the blood type diet aka "Eat Right 4 You," a diet concept is created by Dr. Peter D'Adamo and according to Miranda the diet is doing wonders for her. She follows this diet strictly and she eats vegetables, ocean caught fish, and small quantity of organic range chicken being the blood type A person. She takes little to no meat at all which is why she feeds herself foods which are rich in iron levels.
Miranda follows the 80/20 principle to control her splurges and according to which, she is can eat 80% of good healthy food and 20% of other favorite foods which may or not be healthy. Miranda Kerr's preference of food is mostly organic and to keep it interesting she keeps varying her meals everyday. Here is a brief into what Miranda Kerr's everyday diet looks like generally.
breakfast
Boiled eggs with avocado and Rye toast
Muesli and Fresh fruit salad with yogurt
OR
Yoghurt, fresh fruit salad and muesli.
2 rye toast with boiled eggs.
Cup of green tea or water with lemon and ginger
Lunch
Spelt crispbreads with fresh tuna salad.
Water with lemon or dandelion tea.
Dinner:
fish or salmon steak with vegetables or salad
OR
Lamb Loin chops or a piece of steak with veggies or salad
In Between Snacks
Green Tea or Lemonade with Almonds, walnuts and pecans
Miranda avoids wrinkles and keeps her skin glowing by drinking about 1.5 litres to 2 litres of water everyday. She also loves drinking unprocessed fresh fruit or vegetable juices because they can provide important minerals and vitamins to the body. Miranda is a fan of sweet potatoes and despises oily food.