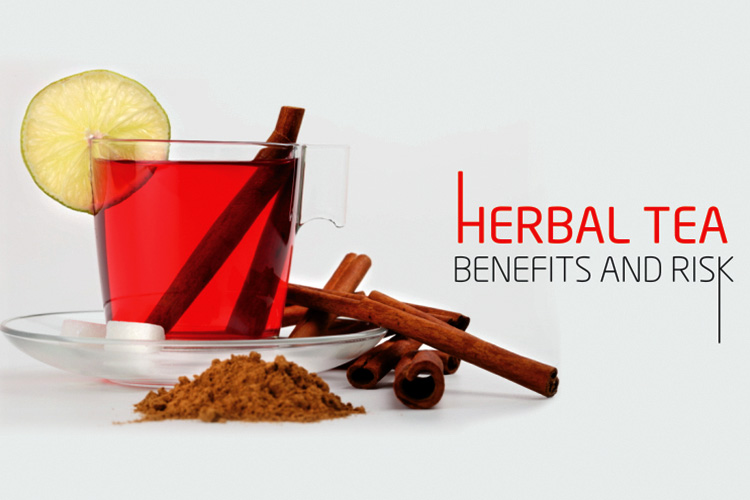 On interviewing a crowd of 100 Americans on the edibles being herbal, a 30 would just puke out, another 40 would rather faint and the rest 20 would have preconceived notions about it. In a nutshell, only 5% population of U.S. actually has knowledge about herbs, its products and benefits. It's high time that we add ourselves to that 5%. One of the main items under herbs and their derivatives is Herbal Tea.
The wide range of benefits the green tea rich with flavonoids offers has earned it another name, "The Wonder Herbal Drug" [1].
Green tea basically:
It has vibrating colors and is soothing. Besides its fragrance, its benefits have special connection to athletes and sports persons, as it has antispasmodic effect which helps in relaxing muscles. One hour of workout and five minutes of Rosemary tea – WOW!
Rosemary tea is basically:
Good for the brain
Improves memory
Relieves headaches and fever
Another doctor to asthma and cough
Calms down skin irritation
In a nutshell, Rosemary tea is your complete care taker.
IMPORTANT NOTE: In case you have insomnia, hypertension, high blood pressure or in times of pregnancy, do consult a physician before taking Rosemary tea.
It is valued for the great benefits it offers such as:
Cures arthritis

[4]
Stimulates digestive system
Enhances immunity
Relieves stress
Impedes motion sickness (preventing vomiting and migraine etc.)
Eradicates menstrual discomfort
And a lot more…………
IMPORTANT NOTE: In spite of this, do see a doctor before adding ginger tea to your diet as Ginger can increase the risk of bleeding in people taking drugs such as Warfarin.
Black tea comes next to green tea for its antioxidants properties. Though green tea and black tea share common benefits [6], but black tea is the best friend of human heart.
In a study conducted at the Boston University School of Medicine, several patients who'd had heart attacks were made to drink black tea daily. It was found that their impaired blood vessel functioning was improved by 50%.
Peppermint is a taste friendly and a fragrant herb and the caffeine-free tea prepared from it is commonly called 'mint tea'.
Peppermint Tea basically:
Adds freshness your breath
Combats aches and chronic muscle pain

Eases digestion

[7]
Clears congestion and coughs
Acts as a stress reducer
IMPORTANT NOTE: Peppermint Tea should not be used in case of a heart burn.
It is a permanent home remedy and it is famous as "The Healer Tea".
Lavender Tea basically:
Heals wounds, sores, cuts and ulcers
Lowers down body temperature during fever
Helps treating throat infections
Reduces chances of asthma, bronchitis and other respiratory diseases
Soothes the mind, body and induces sleep
The Commission E monographs also approve lavender tea to treat functional abdominal complaints, such as stomach irritation and intestinal discomfort.
IMPORTANT NOTE: Young boys should avoid lavender tea as its intake may inhibit normal hormone functioning.
"Lemon Balm Tea's bright and cheerful flavour never fails in chasing all my blues away. What a delight to know that this pleasant-tasting tea also has many other health benefits" – Charla M [8]
Mint with a distinctive lemony scent…AAAAHHHHHH!!!
Lemon Balm Tea basically:
Very effective tonic to relax your nerves and anxiety, so before an exam or an interview, do have it.
Helps to fight insomnia and sleep disorders
Treats thyroid related problems
It can uplift your mood. So a lemon balm tea for sure while dating!!
People who find it hard to go to sleep should drink a cup of chamomile tea before going to bed as it enables the person to fall asleep naturally. It also:
Relieves bloating and indigestion
calms the mind
Impedes menstrual cramps
Cures cancer
Prevent progress of diabetic complications
IMPORTANT NOTE:
People having serious allergic reactions to chamomile or to other plants in the same family such as daisy, ragweed, aster, chrysanthemum, or marigold should use caution when using chamomile.
Chamomile should be avoided during pregnancy because it may act as a uterine stimulant and therefore increase the chance of abortion.
People with bleeding disorders or on blood thinners should avoid chamomile
Chamomile tea should not be mixed with anticoagulant drugs such as warfarin.
A Tea for the spice lovers!! After meals, drinking a cup of cardamom tea is good as its strong and aromatic fragrance can remain in the mouth for several hours and give you the feeling of absolute freshness. It also aids in natural digestive treatment [9]. There is an endless list of types of herbal teas with wide ranging benefits. Some teas can also be mixed and used as a combination.
With this post, I tried to help you find the best tea suited for your body. But in all cases, I recommend to check with your doctor and confirm its intake before you add it to your diet.
Important Safety Information: Information provided here is NOT a prescription or medical advice. You must consult with an authorized healthcare professional before using any of the above information.
References:

[1] 

USDA Database for the Flavonoid Content of Selected Foods



[2] Abdul G Dulloo, Claudette Duret, Dorothée Rohrer, Lucien Girardier, Nouri Mensi, Marc Fathi, Philippe Chantre, and Jacques Vandermander. 

Efficacy of a green tea extract rich in catechin polyphenols and caffeine in increasing 24-h energy expenditure and fat oxidation in humans

. American Journal Clinical Nutrition December 1999 vol. 70 no. 6 1040-1045.

[3] Lee SY, Gwon SY, Kim SJ, Moon BK. 

Inhibitory effect of commercial green tea and rosemary leaf powders on the growth of food borne pathogens in laboratory media and oriental-style rice cakes

. J Food Prot. 2009 May;72(5):1107-11. PMID: 19517743.

[4] Altman RD, Marcussen KC. 

Effects of a ginger extract on knee pain in patients with osteoarthritis

. Arthritis Rheum. 2001 Nov;44(11):2531-8. PubMed PMID: 11710709

[5] Bode AM, Dong Z. 

The Amazing and Mighty Ginger

. CRC Press; 2011.Herbal Medicine: Biomolecular and Clinical Aspects. 2nd edition

[6] Lee KW, Lee HJ, Lee CY. 

Antioxidant activity of black tea vs. green tea

. J Nutr. 2002 Apr;132(4):785; author reply 786. PubMed PMID: 11925478.

[7] Cappello G, Spezzaferro M, Grossi L, Manzoli L, Marzio L. 

Peppermint oil (Mintoil) in the treatment of irritable bowel syndrome: a prospective double blind placebo-controlled randomized trial

. Dig Liver Dis. 2007 Jun;39(6):530-6. Epub 2007 Apr 8. PubMed PMID: 17420159.

[8] Tewari S, Gupta V, Bhattacharya S. 

Comparative study of antioxidant potential of tea with and without additives

. Indian J Physiol Pharmacol. 2000 Apr;44(2):215-9. PubMed PMID: 10846639.

[9] Verma SK, Jain V, Katewa SS. 

Blood pressure lowering, fibrinolysis enhancing and antioxidant activities of cardamom (Elettaria cardamomum)

. Indian J Biochem Biophys. 2009 Dec;46(6):503-6. PubMed PMID: 20361714.
Further Resources:
1. Benefits of Lavender tea – Livestrong.com
2. Benefits of Cardamom tea – Livestrong.com
3. Benefits and risks associated with Chamomile tea – WebMD.com