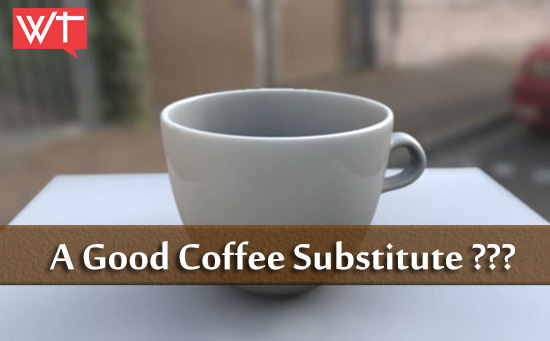 Q  Can you recommend a good coffee substitute?
A  Fortunately, there is an array of options available. You could try the barley/chicory blends like Yannoh, Caro Extra and Barleycup, and dandelion root 'coffee'[1]. These are excellent substitutes for those who want to cut off coffee entirely and are rich and tasty as well. One can also go for Rooibosch tea. Its an exotic South African tea which tastes good with milk and is very close to normal tea in taste. You'll be able to find some great blends in Yogi Tea and Teeccino.
References

[1] Luzina EV. 

Food value of cichorium intybus

. Vopr Pitan. 2013;82(2):62-5. Review. Russian. PubMed PMID: 24000703.