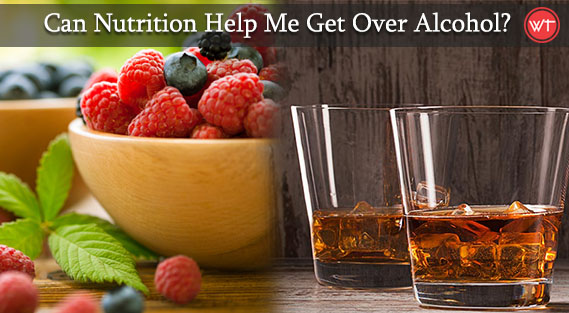 Q  I'm a recovering alcoholic, but I smoke and crave chocolate and sugar. Can nutrition help?
A  Although you've stopped drinking (well done!), it's highly likely that you still have an underlying blood sugar problem – a condition shared by many alcoholics. And, as alcohol boosts production of the neurotransmitter Dopamine, which has a stimulating or motivating effect, giving it up means you're left with a craving for stimulants. Smoking, chocolate and sugar give you that stimulative kick – but inevitably exacerbate your blood sugar problems and leave you stuck in another unhealthy cycle of highs and lows.
Hope these following points will help you:
Eat little and often: Always have breakfast, lunch and dinner and two snacks in between, choosing specific foods that keep your blood sugar level even. For example, oats, brown rice, pears and apples are in, while corn-flakes, raisins and bananas are out.
Eating good-quality protein helps: (such as organic chicken or fish) Always combine protein with carbohydrates — for instance, eat hummus with a couple of rice cakes, lentils with rice or a piece of roast chicken with a baked potato.
Eat plenty of organic vegetables.
Ensure you drink 1.5 liters of pure water a day, and cut out stimulating drinks such as coffee, tea and colas entirely.
Also supplement two things: 200 mcg of chromium twice a day to help stabilize your blood sugar levels, and 1,000 mg of tyrosine twice a day on an empty stomach. Tyrosine, an amino acid, helps to up your levels of dopamine and thereby reduces cravings. These, plus a high-strength multivitamin and 2g of vitamin C, will help your brain and body return to balance.[1]
Related Reads:
References

[1] Harmer CJ, McTavish SF, Clark L, Goodwin GM, Cowen PJ. Tyrosine depletion attenuates dopamine function in healthy volunteers. PMID:11291999 University Department of Psychiatry, Warneford Hospital, Oxford, UK. Psychopharmacology [2001, 154(1):105-111]. Clinical Trial, Journal Article, Randomized Controlled Trial. DOI: 10.1007/s002130000613. ^Back to Top^