Crazy about food? Always eager to try out new recipes?
Well, I am more than happy to help you, by assimilating America's top 20 food bloggers, who'll always keep you loaded with exciting mouth-watering food recipes and keep your family and friends hooked to your plates.
With tons of blogging around the web, I know its quite confusing as to whom to follow, whom not to.
So, take a break from your food hunting spree, as I bring you the ultimate guide of the most unique, award winning, and top ranking food bloggers in America, who have blown away countless hearts with their culinary skills and one of a kind recipes.
Jeanine Donofrio
Blog – love and lemons
The first food blog I came across when I began my research on food bloggers was "love and lemons". Beautifully crafted, Jeanine has kept her blog crisp and simple. She is a veggie lover and likes to explore with all kind of colors. Her recipe list is a good source for vegans. I recommended her recipe on gluten free pizza to one of my friends with gluten intolerance and she just loved it.  Hence, a perfect blogger to follow in case you're stuck with your greens.
Stephanie Le
Blog- I am a food blog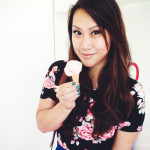 This one is brimming with awards like blog of the year and Editor's Choice for best cooking blog in Saveur Magazine. Stephanie is a Canadian, however, her food seems to have traveled worldwide. Be it the awesome teriyaki chicken or her buttermilk waffle recipe, she's got it all covered in the most delicious manner. She's got a cookbook too named Easy Gourmet
 where you can pick all her favorite recipes.
Erica Pitera
Blog- Erica's sweet tooth
A dentist by profession, Erica is a baking expert too. Cool, right? Her blog is filled with delectable desserts, check it out and you'd go bonkers when you enter her world of luscious cream cookies, chocolate lava cakes, margarita cupcakes and cinnamon bread pudding. A must pick for all of you with a sweet tooth. Erica's blog also ranks 4th among the top ten food blogs featured in the huffington post.
Maria Lichty
Blog- two peas & their pod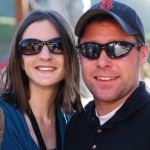 Maria and her husband Josh, invites all food lovers who adore simple, fresh and family oriented dishes.
Their blog is packed with recipes for vegans and vegetarians alike. Also, never quit surprising your friends with her original and top of the art pizzas, cucumber noodles and apple zucchini muffins. Her recipes are a real inspiration for those who wish to be kitchen creative. Check out her 35 zucchini recipes here.
Sarah Britton
Blog- My New Roots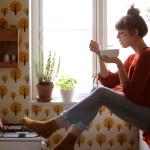 When I browsed through Sarah's blog, the first thing that caught my attention apart from her flavor filled plates is her effort to highlight the health essence of each recipe. Be it her morning glories, gluten free pancakes or chia rhubarb muffins.
No doubt she loves green and whole foods. Hers is a complete guide to food making, right from the farmers market to the kitchen and through your tummy.
Izy Hossack
Blog- Top With Cinnamon
Izy opened her blog when she was 15! She is a college goer, and lives in London.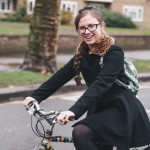 You can find her in this list because of her American-Italian mom from whom she acquired her baking skills. Her culinary delights include mostly sweet stuff though she indulges herself in the wholesome and hearty too. Her blog spreads the aroma of cinnamon complemented with larger than life pictures of cake balls, donuts and pancakes, all waiting to be savored.
Cyndi Allison
Blog- Barbecue Master

Sharing recipes online for more than 7 years, Cyndi excels in grilled stuff.
She is a cooking writer and has written many food guides. If you are a barbeque fan, this is your place to be. Check out her Grill Girl Guide to become an awesome griller. In case you're hosting an outdoor party or planning on a family picnic, grab that chance to flaunt your grilling skills with her recipes and expert tips.
Allison Ruth
Blog – Some The Wiser
Mother of three little angels and a baby prince, Allison lives to serve her little family the healthy and the delicious, compiled in one. Her blog had made it to the finals in the Saveur magazine's Best Food Blog Awards and has been featured in huffington post as well. Some of her mouth watering recipes that caught my eye are Mexican Quinoa Stuffed Peppers and Creamy Pasta Risotto.
Aimée Wimbush Bourque
Blog- Simple Bites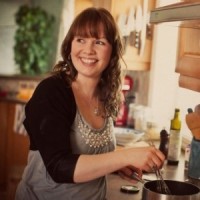 A former chef, Aimee is the chief cook and writer of this blog along with a team of contributors which includes her husband Danny. She makes an effort to help you arrange a healthy platter by creating recipes with unprocessed nourishing food. Aimee has carved out independent recipe lists on jams, marinades, breads and baked foods. You can go through her latest on 29 New Lunchbox Ideas.
Liren Baker
Blog- Kitchen Confidante
Liren has lived in Los Angeles, New York and Chicago.

She literally picks up anything that she thinks can ignite our taste buds. Not only does she brings the global culinary culture alive with her exceptional recipes, her blog gives you the feel as if you are fishing through multiple rainbows at a single glance. If its your first time, she recommends you her favorite family recipes that you'd never get bored cooking!
McKel Hill
Blog- Nutrition Stripped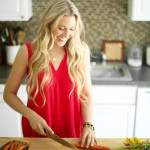 A thriving community for health foodies, Nutrition Stripped reflects McKel's lifestyle choices in terms of food.
A vegetarian by choice, her blog offers a variety of recipes which are plant based, non-processed whole foods. Helping her readers with nutrition and wellness tips online, McKel also runs coaching programs on nutrition through which she endeavors to create long lasting improvement and desired changes in your lifestyle.
Kimberley Hasslebrink
Blog- The Year In Food
In her blog, Kimberley flaunts her creativity on seasonal fruits and vegetables.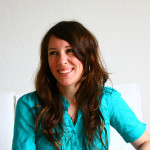 A finalist in the 2012 Saveur magazine's Best Cooking Blog, her blog is one whole universe on its own. To breathe in the feel, sneak into her Coconut Rice Salad and Summer Berry Crisp Peach recipes, the rainbow colors makes me want to jump into her kitchen right away.
Dan Toombs
Blog- Great Curry Recipes

Just the perfect stop for Indian food lovers. An American by origin, an Indian by heart, Dan credits himself on mastering, or say, bringing innovation and style to the Indian cuisine.
Having researched thoroughly, he explores Indian flavors like never before, and introduces surprising recipes such as Banana dosas, cardamom rice puddings, tandoori salmons and coconut chicken curry. Water dripping already? Go, check them out.
Katie Parla
Blog- Parla Food
A regular contributor to the New York Times, and author of more than 20 food and travel books, Katie grabs these opportunities to resurrect Italian food culture by sharing her dining experiences in nook and corners of Italy. If you glance through her blog, you'd find amazing travel tours and countless eating hubs whose experiences she quotes in her blog as well as, by writing food and beverage articles in The Sunday Times and Bon Appétit.
Christy Jordan
Blog- Southern Plate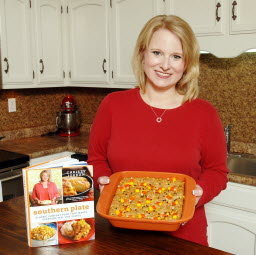 Christy loves home cooking and shares most of her recipes passed down by her mother and grandmothers. She adds her southern touch to almost every meal, so any foodie with a weakness for  southern food can savorr its delight with her recipes.
Her easy to make recipes and the little stories behind it makes regular cooks an instant fan of hers. Check out her Ma's Chicken and Rice Bake recipe and her Favorite Greek Salad which she eats at least twice a week.
Jenna Weber
Blog- Eat, Live, Run!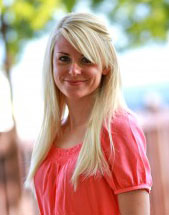 Successful at what she does best, cooking, Jenna identifies herself with more than just that. Besides creating delicious recipes of almost any item on the menu (peep into her recipe journal and you'll know what I mean), she is a lover of the Christ and advocates for the unfortunate and the oppressed. Jenna also shares her coming of age tales of recipes in her latest cookbook White Jacket Required
.
Laurie McNamara
Blog- Simply Scratch

Laurie has incredible talent of cooking from scratch and she excels in it. In her quest to find the perfect recipe, she created a family of recipes, which is how she ended up creating this blog. Laurie says a strict no to chemical additives (artificial sweeteners and colors) and makes the cook in you realize how easy it is to cook cost efficiently by making your own pancake mix , salad dressing or brownies!
David Solmonson, Lesley Solmonson
Blog- 12 Bottle Bar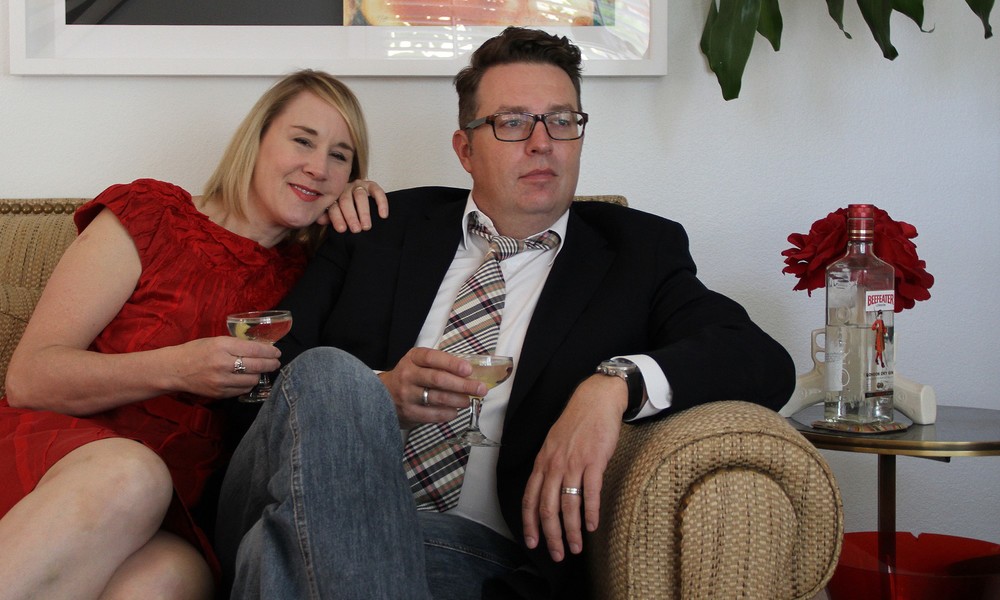 David and his wife Lesley, created this blog with the sole motive to make classic cocktails available in the dinner table. The name 12 bottles bar originated from the struggle of ingredients to be chosen for each drink and hence, penned down to 12.
The couple gives those home bartenders an opportunity to forge their own cocktails at home. So readers, this is your chance to impress the folks and claim the sexy bartender title for good!
Rachel Rappaport
Blog – Coconut And Lime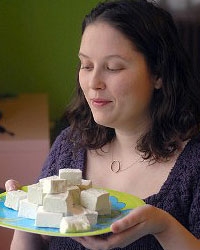 A full time recipe developer and blogger, Rachel is launching her latest cookbook this fall. Her first one, The Everything Healthy Slow Cooker, covers a wide range of cuisine recipes and the second one, The Everything Whole Foods Cookbook is solely dedicated to whole food recipes. Her specialty is cooking the delicious the easy way. Rachel has also created recipes for multiple national brands like the Dole, The Shrimp Council, Love Beets among many others.
Meeta Khurana
Blog- What's For Lunch Honey?
A traveler by soul, Meeta  was born to a hotelier in India and she carried that in her genes as she traveled across the world. During her journey, she discovered her obsession for food, particularly the divine satisfaction she feels when people delve into her meals, as she quotes "the look that had me hooked". Thus, Meeta created her blog as a means to express her thoughts, crazy ideas and experiments about food.
Well, I hope you guys had as much fun getting to know these exceptional bloggers as much as I did. I'm sure the chef in you can't wait to try out their colorful recipes.
So, as the bell tongs, its time to set the dinner table straight as your kitchen heaven calls!
Yummy Cooking, toodles!
If you liked this post, you may also like 12 Experts Who Are Defining Health Industry.