Although the Bose Soundsport is a little older, it is still a desirable model of headphones.
In my opinion, they're one of the best wireless headphones for running on the market. They're perfect for sporty people with many features that impress everyone.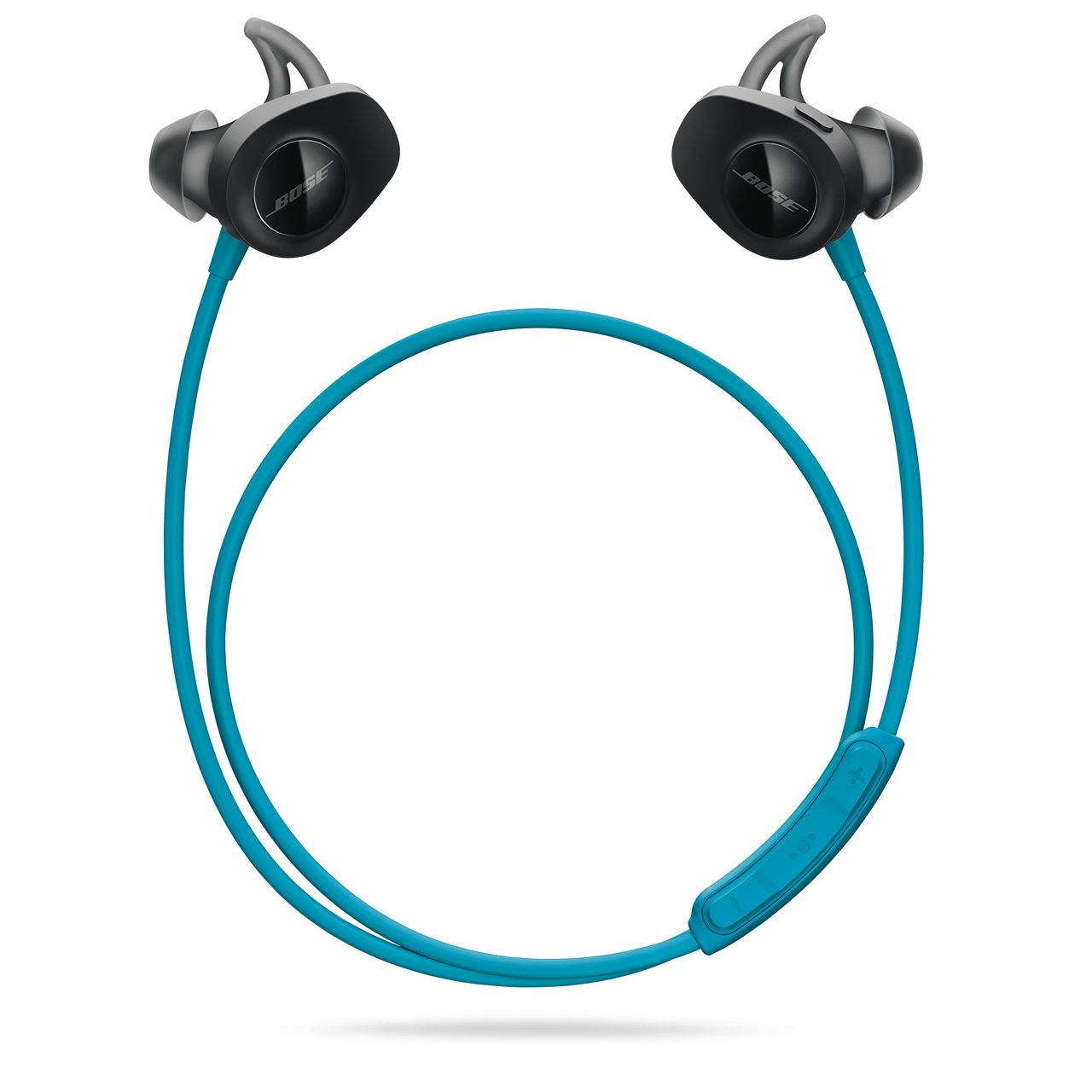 If you want to learn everything you need to know about these headphones before you throw money on it, then read on.
The first thing I have to say is that I love that they're wireless. That's why most people consider them as their best running earbuds. Also, they're reliable and durable.

However, what I like most about the Bose Soundsport Free wireless headphones is the long battery life. If you value compact size and convenience, this might be the right fit for you.
Here's what you should consider when choosing your next favorite headphones:
1. Consider The Design
Whether you run, lift, leap or cycle, the Bose Soundsport Free Wireless Headphones do a find job. They have the biggest driver housings that you will see on the market. Some customers complain about the size.
However, they appreciate the wingtips included. They're created to keep your headphones in your ears. But they sit loosely so they're easily knocked out if you're not careful.
Some buyers claim that they've almost lost one of their earbuds while taking off their scarves or bags. If you don't mind this small inconvenience, buy them soon.
They're considered as best workout headphones because you can run in the street or park and be aware of your surroundings. However, this also turns the Bose Soundsport Free wireless into terrible earbuds for commuters wanting to cancel the outdoor sounds in a train or bus.
If you're searching for noise-canceling headphones that you can wear on your travels or you just want to feel alone with your music in crowded places, look elsewhere.
The charging case of these headphones is compact and beautiful. It has magnetic seats for your earbuds. You can easily store them when not in use. 
What I like most about this case is that you can also check the battery life by pressing the release switch upfront. 
2. Preview The Performance
If you're looking for headphones with excellent sound quality, you're looking in the right place. The Bose deliver laid back and relaxed presentation.
Highs are smoothened out to turn long listening sessions pleasant and there is never a sibilance. They're simply amazing in a quiet place.
But the sound quality makes no difference once you step into busy streets because the open design lets outdoor sounds. There is no sound isolation.
This means that you can talk while using your headphones. Also, the charging case is a little bigger than expected in person. However, it provides 15 hours per charge.
The headphones last between 4-5 hours which is more than the average competitors on the market. There is nothing to complain about when it comes to battery life.
3. Check The Call Quality
These headphones have great call quality. People have tested it out with family and friends and they're shuck. Some didn't even notice that wireless headphones were in play.
The sound comes in clean and loud and your voice will be picked up outside without any issue. 
People who used Apple's AirPods claim that the Base Soundsport free wireless headphones offer better and richer sound. Also, they're water-proof which is another plus.
The battery life is also good while the charging case delivers 2 additional charges on the go.
Already in love with these headphones? You have every reason to feel that way. Thanks to the upgrades and discounts, they became one of the most desired headphones on the market.
If you want totally wireless headphones that will make you forget all your failed attempts to find a good pair of headphones, buy them today.
Conclusion
For runners and music lovers looking for wireless headphones that can handle the abuses of workouts, the Soundsport free wireless headphones make a great choice.
However, if you're not a sporty type and appreciate noise isolation, they will not meet your needs and requirements. It's best if you look elsewhere rather than get disappointed.
These headphones allow external sound due to the open design. This means that you will probably hear noises from busy environments while listening to your favorite music.
They're perfect for quiet places. In fact, they perform better than most wireless headphones out there. That is what kept them among the best workout headphones.
Considering the fact that they lack some important features, they shouldn't cost as much as they do. It would be easier for me to recommend them if they were a little cheaper.
However, it is what it is. You can buy them for $200 and get outstanding sound quality and long battery life. If you're on a budget, you should definitely consider the Sony WF-1000XM3.
They cost less and provide flexible noise cancellation allowing you to decide when and how much noise you want to let in. They don't provide long battery life like the Bose Soundsport.
However, they definitely provide the features that Bose Soundsport lacks.
Overall, the Bose Soundsport Free wireless headphones make the perfect choice for runners who enjoy working out while listening to their favorite music.
The charging case of these headphones is compact and beautiful. It has magnetic seats for your earbuds. You can easily store them when not in use.
In my opinion, they're definitely worth buying. Hopefully, my review can help you decide if they fit your needs and requirements.