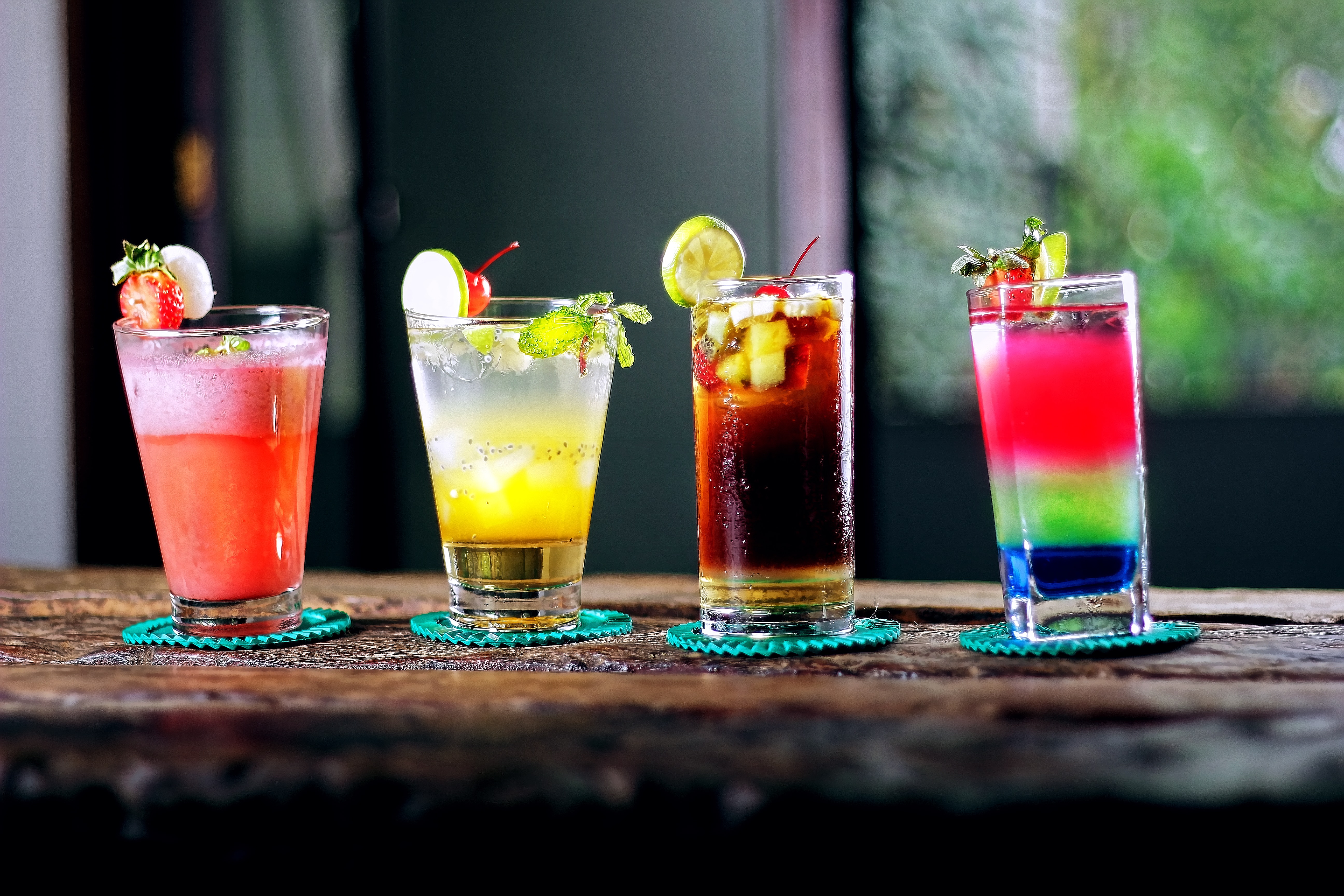 Short answer would be 'Yes'. It is because there's a lot more in most alcoholic drinks than just alcohol.
Beers and, to a lesser extent, wines contain yeast [1] which some people find they react to (champagne, though, Is effectively yeast-free). Most wines contain sulphites, other preservatives and additives, which can cause headaches in some people [2].
Red wine contains powerful antioxidants called anthocyanidins, which benefits humans in oxidative stress [3]. So it's better for you than white. Nowadays there's a wide selection of great-tasting organic, chemical-free wines, champagnes and beers. Of the spirits, vodka tends to be the purest.
Stouts like Guinness contain B vitamins due to their yeast content — although I don't recommend beer for its vitamins, as alcohol destroys nutrients in the body.
All alcohol dehydrates the body [4], too, so have plenty of water before, during and after drinking alcohol. Most importantly, don't drink too much.
More than one drink a day is linked to an increased risk of cancer, diabetes and heart disease [5], no matter how pure the tipple.
References:

[1] Antonio G. Cordente,1 Christopher D. Curtin,1 Cristian Varela,1 and Isak S. Pretoriuscorresponding author2. 

Flavour-active wine yeasts

. PMCID: PMC3466427.

[2] Vally H, Thompson PJ. 

Allergic and asthmatic reactions to alcoholic drinks

. PMID: 12745410.

[3] Tedesco I, Russo M, Russo P, Iacomino G, Russo GL, Carraturo A, Faruolo C, Moio L, Palumbo R. 

Antioxidant effect of red wine polyphenols on red blood cells

. PMID: 10715597.

[4] Irwin C, Leveritt M, Shum D, Desbrow B. 

The effects of dehydration, moderate alcohol consumption, and rehydration on cognitive functions

. PMID: 23352231.

[5] Jürgen Rehm, Ph.D. 

The Risks Associated With Alcohol Use and Alcoholism

. PMCID: PMC3307043.