There's nothing like getting out in the morning for a brisk walk, is there? It depends. Suppose the temperature is 15 degrees Fahrenheit. Or suppose you have an injury that makes walking painful. Or maybe you've promised yourself to go to the gym, but the only time you have available is during your favorite TV show. Although you can vary your exercise routine, your best bet for consistent workouts may be to purchase your own home exercise equipment.
You may be surprised that home exercise machines don't have to break the bank. Depending on the type of workout you want, you can get a good piece of equipment that costs just a few hundred dollars. Here are a few product ideas to help you get started:
ProForm Endurance 520 E Elliptical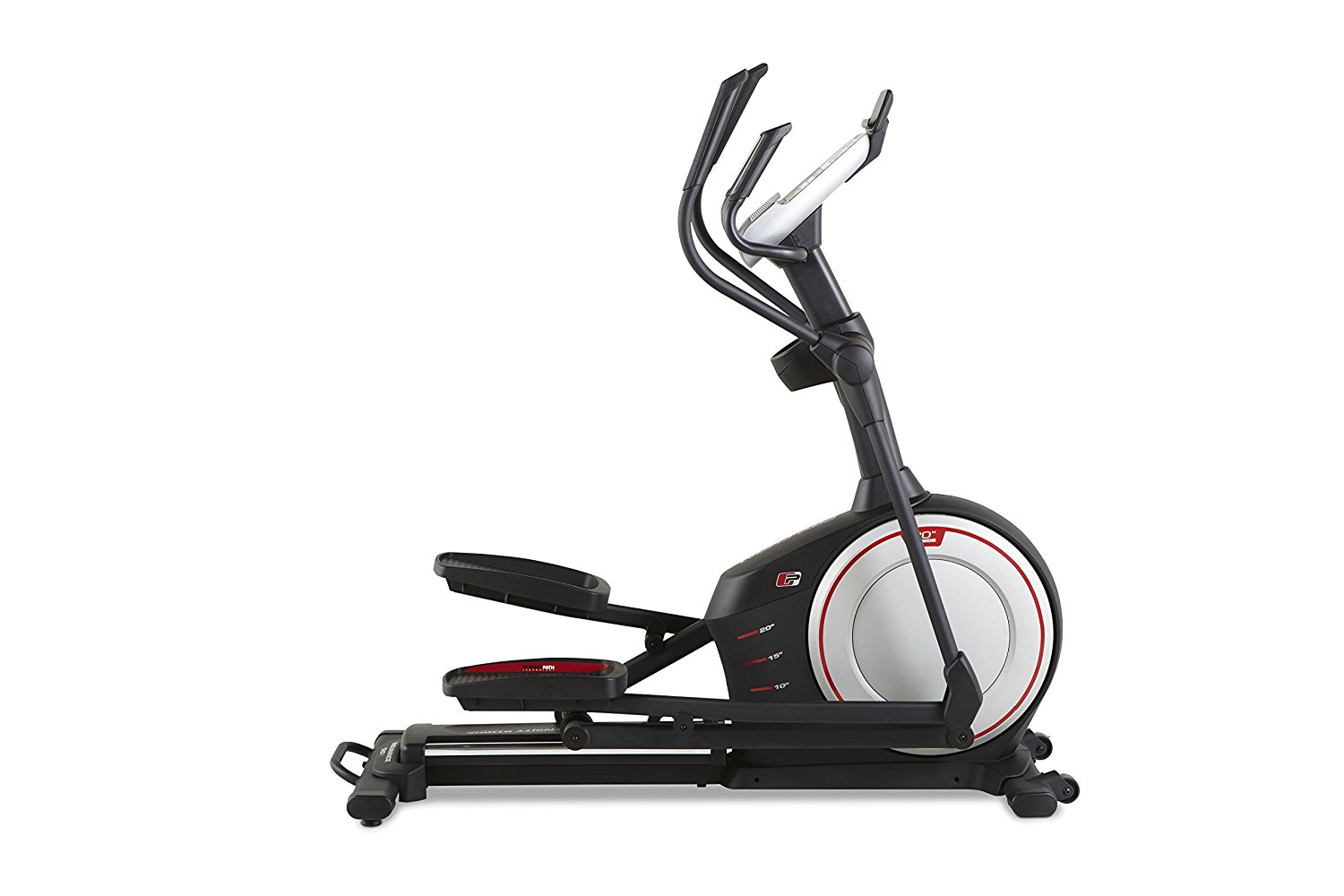 The elliptical is a great favorite in gyms because it gives you a low impact, high intensity workout. You can bring this elliptical into your home for prices ranging from $600 to $1200.
This machine has an adjustable incline ramp and 18 workout apps so there's no reason for you ever to feel bored. You can also adjust the resistance to add different levels of intensity. A five inch back lit display shows your heart rate, so you can get into your perfect calorie burning zone. Finally, if you want to move the machine, transport wheels make for easy mobility.
Marcy Diamond Elite Smith Machine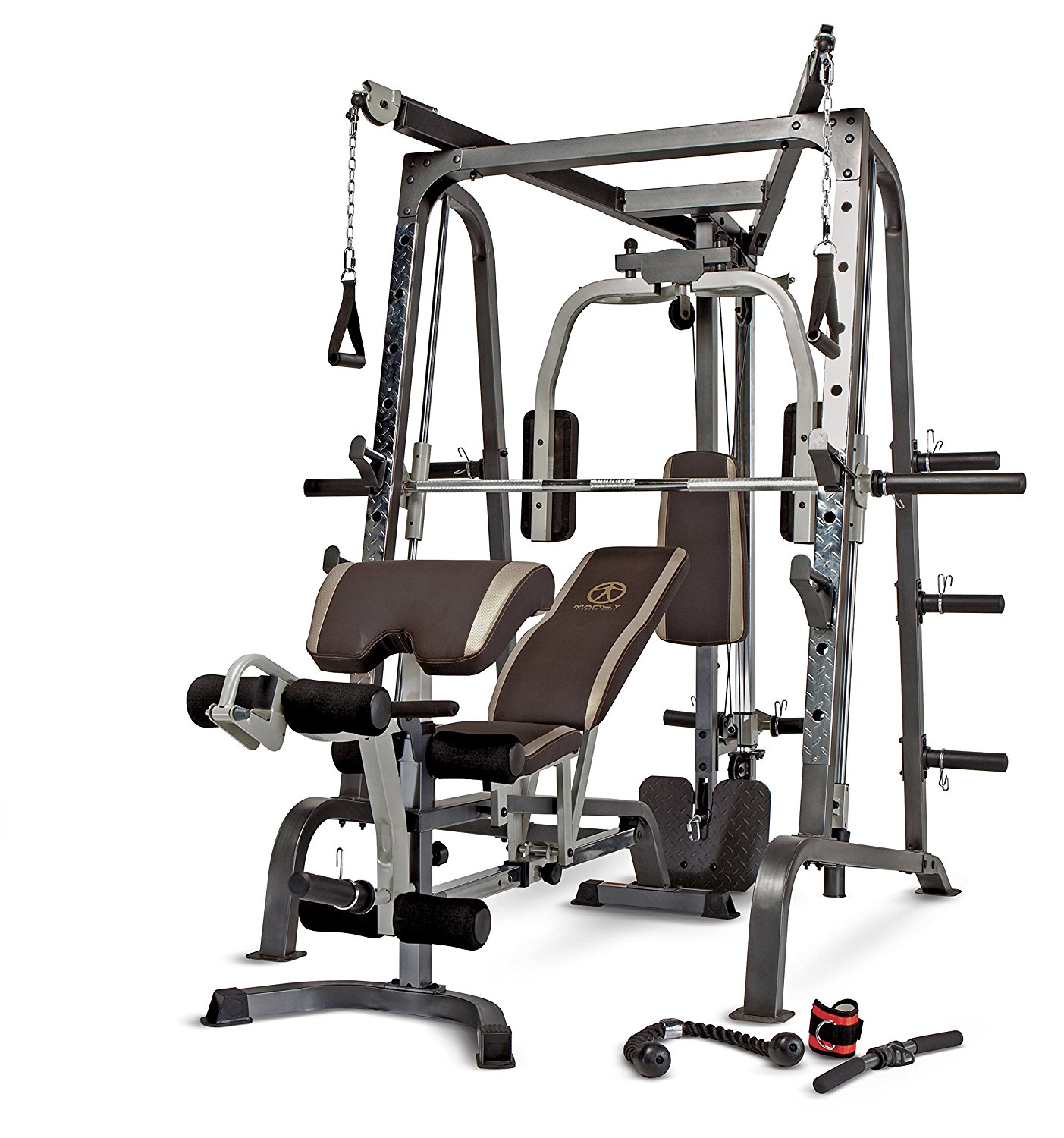 The Marcy Diamond Elite Smith Machine is an excellent choice is you are into strength training and bodybuilding. It costs around $800, and it tones and strengthens all the major muscle groups.
It has an independent motion upper pulley system, so you can do crossover routines. It also features a pull-up bar. A multiple position back pad also helps work the upper body.
Although this piece of equipment is a bit more expensive than the other products reviewed in this article, it is also sturdier and more versatile than the rest. There are also safety catches on the equipment, so you can work out hard without undue risk.
If you would like to read more facts about this item, check out this review of the Marcy Diamond Elite Smith Machine.
Gold's Gym Anti-burst Body Ball
This body ball is constructed of flexible, durable material so it won't burst, scaring you and your family have to death. It is best suited of a height between 5'3″ and 5'10". The ball should not be used by someone weighing more than 250 pounds.
One of the best things about the body ball is its price which runs at around $22. If you shop the discount stores and keep an eye out for sales, you may even be able to find a less expensive ball.
The body ball has many uses and comes with an exercise chart included, to inspire you during your workout. The primary targets of the ball are the muscles in the abdomen and lower back. Besides using the body ball for specific exercises, some office workers do away with their chairs and sit on the ball during the day. This not only strengthens muscles, it improves posture and balance as well.
Hand Grip Strengthening Stress Relief Therapy Squishy Balls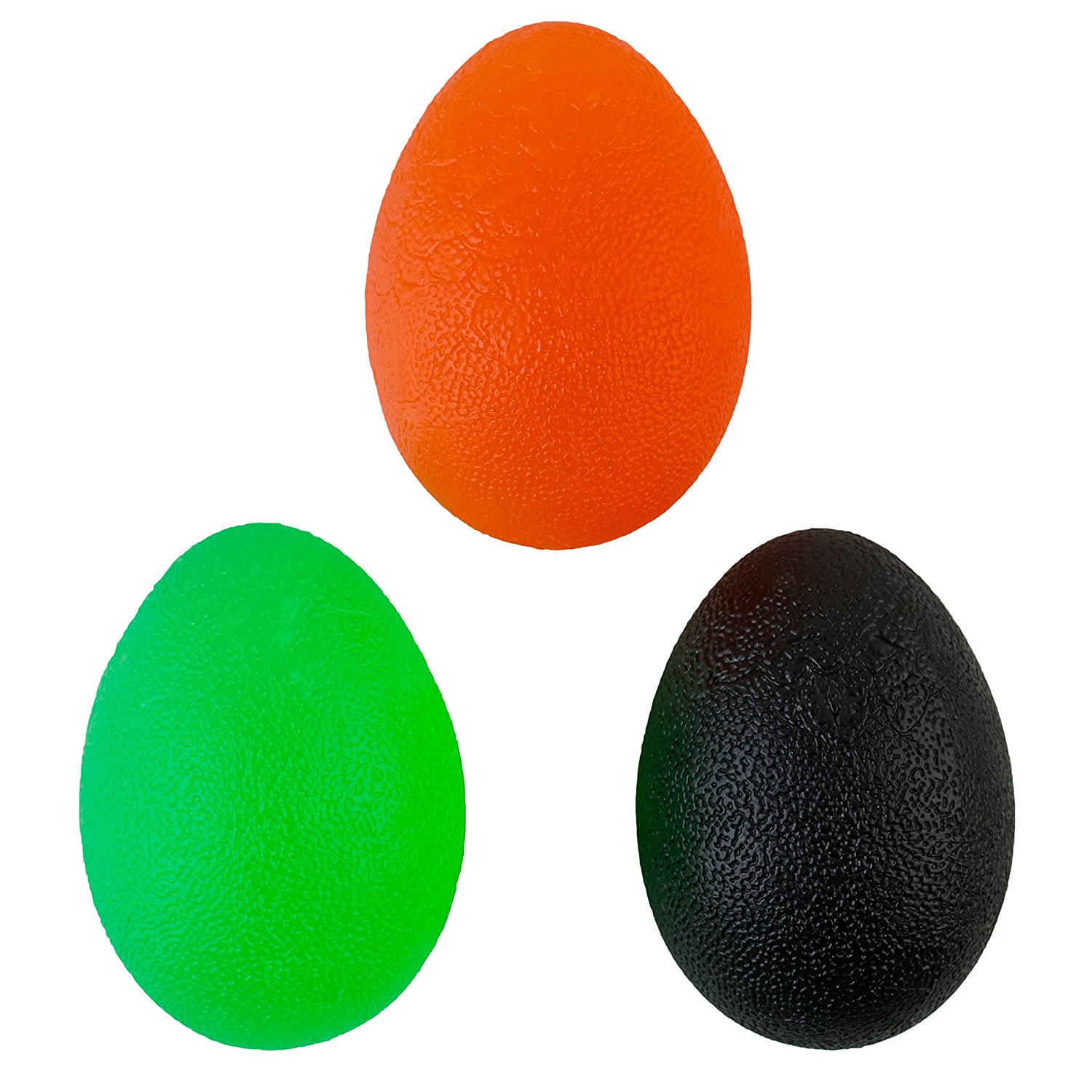 If you work on a keyboard all day, you may develop tired and sore fingers and wrists. The squishy balls are egg shaped and help to relax and strengthen wrists and hands.
For between $10 and $15, you get a set of three colored balls with differing degrees of firmness. The balls can also be ordered in child size in case you have small hands or want a fun exercise routine that can include your kids.
Aside from exercise, the ball can help you to relieve tension. Keep one on your desk at work and squeeze it as hard as you can when you get an exasperating phone call or a co-worker in the next cubicle who won't shut up. Rubbing the ball up and down the inside of your risk and rhythmically squeezing it makes your hands and fingers more limber and can alleviate joint pain when you're doing your daily tasks.
AW Fitness Gym Exercise Bike Bicycle Cycle Trainer Cardio Workout Indoor Home
Is spinning your thing? If so, you could do far worse than this home exercise equipment. The bike has a durable, steel frame that can accommodate up to 440 pounds. You won't have to worry about it tipping over or falling apart.
A large, clear display shows the distance you have ridden, speed, time, heart rate and calories burned. Both the PU sports saddle and the resistance season are easy to adjust so you can tailor your workout just for you.
Costing anywhere from $125 to $300, this spinning machine can give you a tough workout in the comfort of your own home.
Physical exercise can benefit your health tremendously, but due to financial or time constraints, it is not always possible to practice an outdoor sport or hit the gym as often as you'd like. That is why it's a good idea to invest in your own fitness equipment and design your own workout schedule. The prices are reasonable, and you can get an easy, fast workout without having to leave your home.