5th Sep 2013:
The day life changed. A small, too-cute-to-be-true baby boy, with lengthy fingers, a hairy scalp and glaring eyes snuggled into my arms and made known to me the true joy of being a Mother.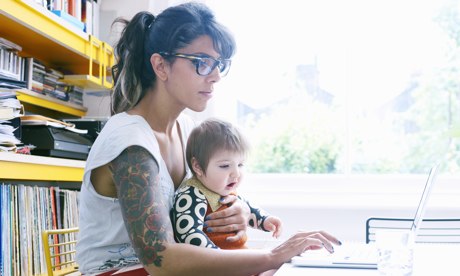 The next few weeks, saw me battling the recovery phase and sinking in the joy of being a mother. Time passed and I recovered as expected but the joy was something that I just couldn't contain. I had no friends of my age, who were married or had kids, so I couldn't truly share the joy and my feelings with them and something inside me felt the need to be voiced out.
One late night, after I put my son to sleep, the idea of blogging my new found love and joy, struck me from nowhere and not really bothering about the ticking clock, I just jumped out of bed, grabbed my lappie and logged onto wordpress and kickstarted my blog.
Since, it was all about my becoming a mother, I titled it as 'Being Mumma!' and the rest just poured in effortlessly. I posted and continue to post as and when I get time and feel utterly satisfied and relieved once my thoughts and feelings find a place in words on Being Mumma!
Since I became a part of the Mommy Blogging community, I also started visiting other Mommy blogs to catch up on other mothers' experiences and share notes with them.
All Moms like us are all ears all the time to learn the tips and tricks of parenting and motherhood, voice out their opinions, debate over issues like cats and dogs yet enjoy the whole experience, solve their 'how-to-make-a-nutritious-breakfast?' issues and share the shots of precious moments with their little one for all to see and take pleasure in!
As a result of my surfing, I am here with a list of top 20 Mom Blogs that I found to be the most awesome, interesting, unique and the ones that I rate the highest on value addition factor!
Scarymommy
The unique name "Scary mommy" perhaps gives you a fair idea of what this blog is all about. Ideal for imperfect parents (which almost all of us are, but hate to admit) this blog was started by Jill Smokler, a mother of three, and contains everything from pregnancy and baby to kids, motherhood and relationships.
I love this blog because of: 'Confessional'. It gives moms an opportunity to 'confess'. All moms can make an anonymous confession on this blog, which others can like, hug and empathize with.
Whattheflicka
Whattheflicka is Felicity Huffman's baby and is built on the foundation of advices, short-cuts and tricks passed on from one Mom to another, or plainly from one woman to another. Flicka focuses mainly on mom musings, meltdowns and mishaps while moms try to survive motherhood.
I love this blog because of:Mommytube. A highly entertaining feature of the blog is it, with loads of entertaining and fun videos from moms and women all over.
Brilliantbusinessmoms
This business blog is owned by two mothers, Sarah and Beth Anne who are sisters and the most unique thing about this blog is that these sisters together interview brilliant moms who run businesses and this is what keeps the blog running.
An excellent blog for working moms who are running or wish to run a business, it overflows with strategies, tips, interviews, questions and inspiring stories of moms who are entrepreneurs.
I love this blog because of: 52 weeks to a better business! Sign up for this (I already did!) and you'll be amazed at how rapidly and successfully your business has bettered and grown, using the Sunday challenges. All mom-preneurs should definitely give it a try!
Momforless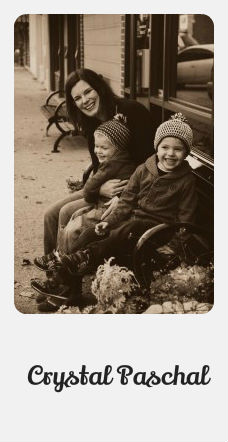 Momforless is owned by Crystal Paschal from Indianapolis, a professional blogger, freelance writer, and a mother to two little boys. The simplicity of the blog attracts me the most towards it. The posts are listed in a simple chronological order and are on easily relatable topics. Crystal blogs about her outings with the boys, her varied life experiences, and the events she has attended in Indianapolis – in short a host of topics through which she easily connects to Moms.
I love this blog because of: The Five on Friday feature. This is a cool and informative write up posted every Friday which gives you the fives of things like five reasons, five ideas, five
tips and so on! Stay tuned every Friday to 'five up' your Mom life.
Rippedjeansandbifocals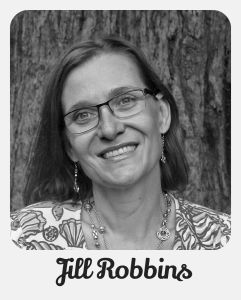 "Ripped Jeans and BiFocals," I just love the name of this blog. This blog is owned by our evergreen happy at heart mom, Jill Robbins, who still feels comfortable in her ripped jeans and while she also sports her bifocals. Inspiring all mothers across the globe, by having adopted a child, this Mom blogger is also busy writing her own book.
With a blog post published almost every day, this blog is up and running all the time. The blog focuses on adoption, a great deed that sounds easy to the ears but requires a lot of courage and is a rather difficult thing to do.
I love this blog because of: 'I wish I would have known' series of posts. Straight-from-the-heart and full of real life thoughts and experiences, these posts are like valuable lessons for all the moms.
Lifewithtwoboys
The cutest, a blog can ever look, this one gives you a complete feel of how life would be like with two boys. Danielle Meek and her husband, together parent Brayden and Trevor and this PR-friendly blog- giving away their honest opinions on products and people. The "Life with two boys" blog is overloaded with information on 'everything to everything', experiences and interesting anecdotes from Danielle's motherhood.
I love this blog because of: Giveaways. Life with two boys can surely be rewarding with all the giveaways that one can get here. Check them out for yourself!
Mumblingmommy
A Mommy blog, created by Katie Parsons, that talks about the challenges and pitfalls of parenting, this one can take you through the journey of parenting very smoothly. Starting from pregnancy, "Mumbling mommy" gives its take on being a mother, breastfeeding, raising your baby to a toddler and a kid, recipes for them and it doesn't end there even! Working-from-home Moms find special attention and mention on this blog.
I love this blog because of: the mix of mommies who are a part of it. This blog contains posts from all sort of Moms across the U.S., be they either married or divorced, stay-at-home or working full time, writers or worriers. All contribute to this blog, which makes its wisdom on parenting complete in itself.
Mommykatie
"Mommy Katie"
is a very girly blog where Katie Sexton makes all Moms feel absolutely at home. Katie labels her blog as one about life and where life can take you. With a post on every occasion and festival, the blog is high-spirited all the time.
I love this blog because of: Contests and winners! Mommy Katie keeps coming up with exciting and fun-filled contests and liberally rewards the winners. How about being a part of one and having some fun?
Epicmommyadventures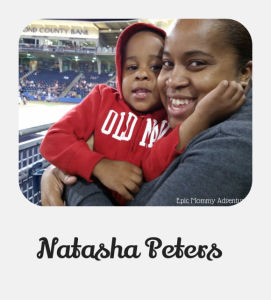 This Mommy Blog is owned by a single Mom, Natasha Peters, mother to a boisterous toddler Micah. Very interesting and inspiring is her life story which gave her the thought of blogging about her motherhood. The "Epic mommy adventures" blog is full of parenting stories and experiences, fun giveaways and reviews and is an excellent platform to give and take real cool advices.
I love this blog because of: Spotlight Saturday & Sunday. Natasha has the spotlight every weekend on a special Mommy and interviews her as well as uploads a post about her for all other Mommies to read, share and enjoy!
Momsanity
This is a real motherhood blog were a sane mom Dawn Yanek blogs about the realities of motherhood and not just the rosy cosy facts. The "Mom Sanity" blog would be launched in three stages, corresponding to the development of your baby and her age. It covers a wide range of topics from disciplining your child, food habits, discussions, experiences and advices.
I love this blog because of: The exclusive roundtable video chat feature. Real moms, this spring, would be filmed in the videos and have round table live chats with other moms and moms-to-be.
Mommyblogexpert
Janis Brett Elspas is the owner of this wonderful blog. She is a mom to triplets plus one more child and so has motherhood knowledge multiplied four times. She is an award-winning mom and lifestyle blogger and also hosts cool Twitter parties.
I love this blog because of: Twitter Party Calendar. Mommy Blog Expert gets for its readers a very comprehensive and free weekly schedule of Twitter parties along with all the required details.
Mamabyfire
Tarynn Playle, mom of two, blogs about her real life daily experiences on Mama By fire. She is all set to share interesting recipes, crafty and creative activities, product reviews and daily shenanigans of her cute kids. I love her style of writing and all moms can relate to it easily.
I love this blog because of: The thinking that goes behind it. Tarynn believes that "the best we can do, is learn as we go". All her posts are centered around this thought and that makes them worth reading. A big lesson of life that a mother can pick up from here.
Moneysavingmom
This blog by Crystal Paine has a shade of finance to it – big time! One unique kind of blog, this one focuses on finances and helps Mom save money. Not only that, it has deals, discounts, coupons, offers and more of that, along with tips and ideas to save for the future.
I love this blog because of: Coupon database. Walmart coupons, free food coupons, grocery coupons, free milk coupons – Yes! Guess how good it will be if you have all kinds of coupons in one place and you don't have to skip and hop from one site to the other in search of coupons?. Try this and benefit from it!
Threeboysandamom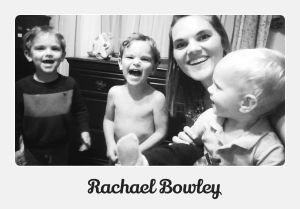 Rachael Boley, mom of three is just 29, and understandably a very busy one as well. She is overwhelmed on being the mother of three wonderful boys and loves to blog her life experiences and share them with all.
I love this blog because of: Fit Mom Friday. This feature is for moms to keep up on their fitness. Posted every Friday, Rachael talks about being fit, shares her fitness regime, tips, ideas and the like to help Moms become fitter and healthier. Read more about the blog here.
Thebombmomblog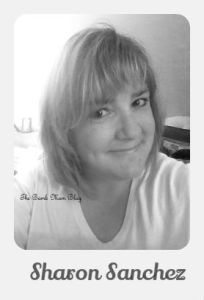 This bomb Mom, Sharon Sanchez is a mom, and more interestingly, a step mom! That gets her kids in the range of 14-24 and not to mention the awesome amount of wisdom of motherhood that comes with it! She blogs her how-tos, tips, experiences and wisdom and shares her motherhood with all mothers through "The bomb mom blog" .
I love this blog because of: Soapbox. With some unique posts under this category, soapbox is something this blog needs to be watched out for.
Notyouraveragemom
Susie Johnson, 44, is truly not an average mom, with seven kids to look after. Hats off to her for finding out time to blog and more than that, having the energy and time to maintain the blog.
I love this blog because of: Not Your Average Find. One can find a great deal of DIYs here which are original and cool ideas and projects by Susie. Creativity at its peak, the blog needs to be checked regularly for this one!
Selfishmom
Amy Poehler the "Selfish Mom" behind this blog is selfish for good. She believes in Moms being selfish because she feels that women totally forget themselves once they become mothers and they need to take out time for themselves, be 'selfish' and see the other side of life as well.
I love this blog because of: The 'humor' in the posts. Amy, the Mom blogger was named as the 'Funniest Mom on Twitter' by babble.com and it is this fun and humor which she shows in her posts as well. Many-a-times sarcastic, her posts are worth a read!
Themommymess
Adrienne Bolton, is the mom behind this mess, who welcomes us to her mess and blogs about it as well. "The Mommy Mess" is full of lots of yummy recipes, advice on how to raise boys (because Adrienne is a mom of two boys), advice on how to raise teens, parenting, encouraging homeschool and more of that.
I love this blog because of: Homeschool Mom Confessions. Adrienne welcomes confessions from Moms who homeschool their kids and they get special attention in this special corner of the mommy mess blog.
Modernmom
Brooke Burke and Lisa Rosenblatt, two modern moms, started the "Modern Mom" blog for the 'woman behind the mom'. This blog gives tips, advices, videos and information on pregnancy, parenting, family, career, beauty and what not.
I love this blog because of: ModernMom Boutique. This online boutique has products for sale for parents in all stages of life. A cool one-stop shop for all smart and soulful mothers out there.
Thriftyniftymommy
Run by Janessa Solem, a thrifty nifty mommy, this blog is populated with product reviews, crafts, recipes and real life experiences.Contests, giveaways, how-tos, reviews are what makes up this blog a wonderful one.
I love this blog because of: Baby Guide 2014. A complete guide to the newest baby products in the market and baby products that have been tried and tested and a total must-haves.
So, that's all in my list of top 20 Mommy Blogs. Hope all you Mommie will find new insights, tips, wisdom and advices by visiting these awesome blogs!
Keep visiting! Keep blogging! I shall wait for your feedback and comments in the comments' section below.